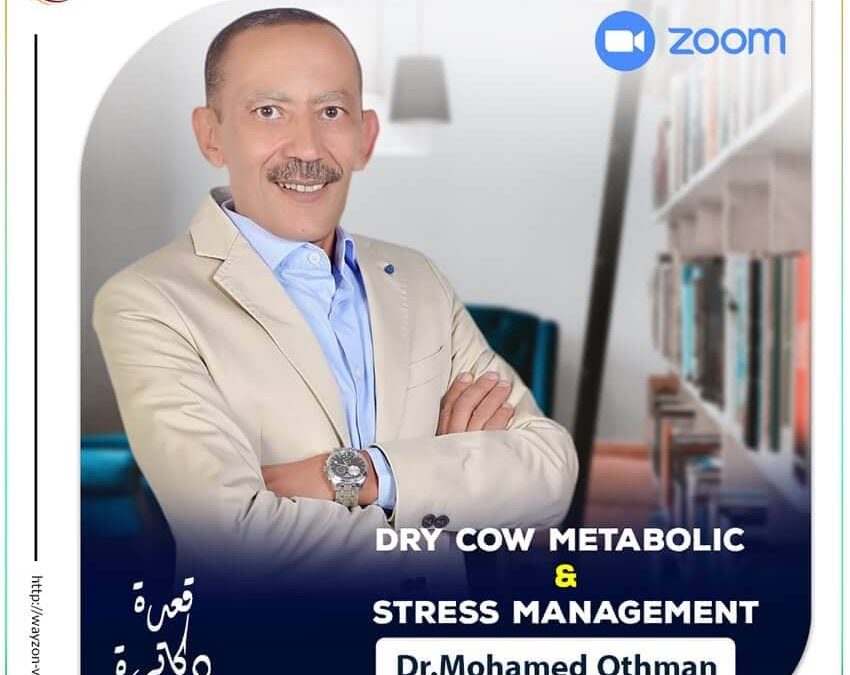 Dry cow metabolic and stress management
Just like humans, livestock has certain conditions when they are stressed such as they are likely to perform at a suboptimal level, growth will be slowed down, feed intake will drop, animal welfare and ultimately health are compromised. In a special webinar, broadcasted on Thursday, August 26 at 9 pm Cairo Time, we touched on stress for dairy cows. Various methods were discussed on how to be better prepared for its circumstances presented to you by Dr. Mohamed Osman, CEO at Lavache group.
Wayzon webinar is a live presentation about a sector-specific topic delivered by expert speakers on the last Thursday of the month. It's designed to be the most flexible and effective way to gain knowledge from experts with no effort and in a short period of time. They are totally free and exclusively for our veterinary professionals to enjoy spending time sharing experiences, information, and recent updates in the veterinary field.