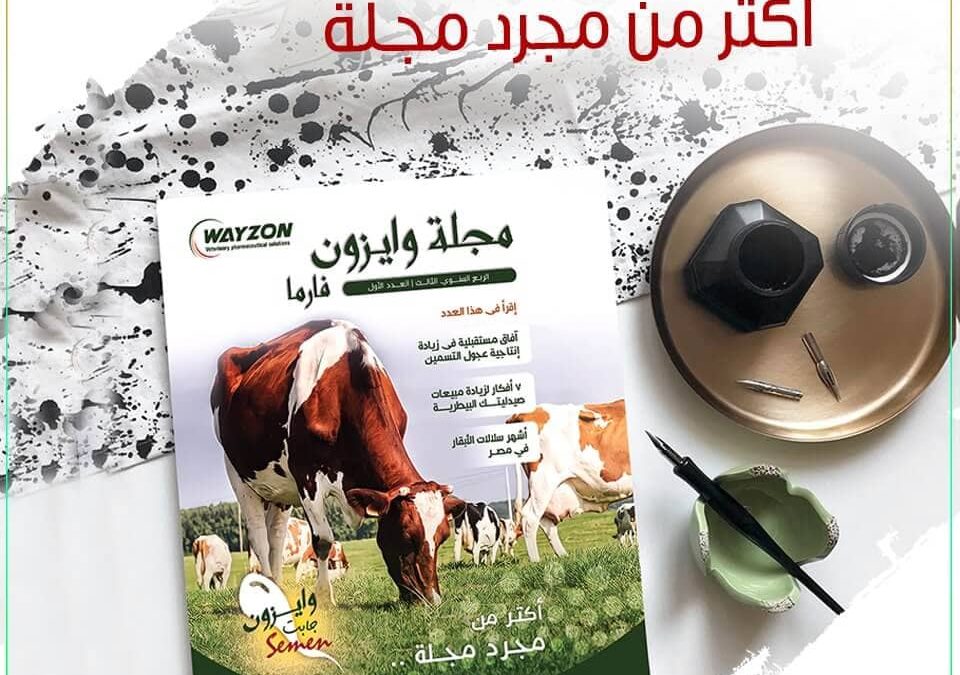 Wayzon Pharma magazine
Launch of the first edition of  Wayzon Pharma magazine.
Wayzon pharma magazine is an awareness-raising news magazine that is produced in a rotational format in order to serve the veterinary field and veterinarians by providing simple purposeful scientific content. This edition dealt with many interesting topics affecting the field and the veterinarian, such as *How Australia succeeds in eliminating foot and mouth disease without having to immunize.*Seven ways to increase the sales of your vet pharmacy.*Betsy and modern technology………and much more topics provided to you by Wayzon pharma magazine.