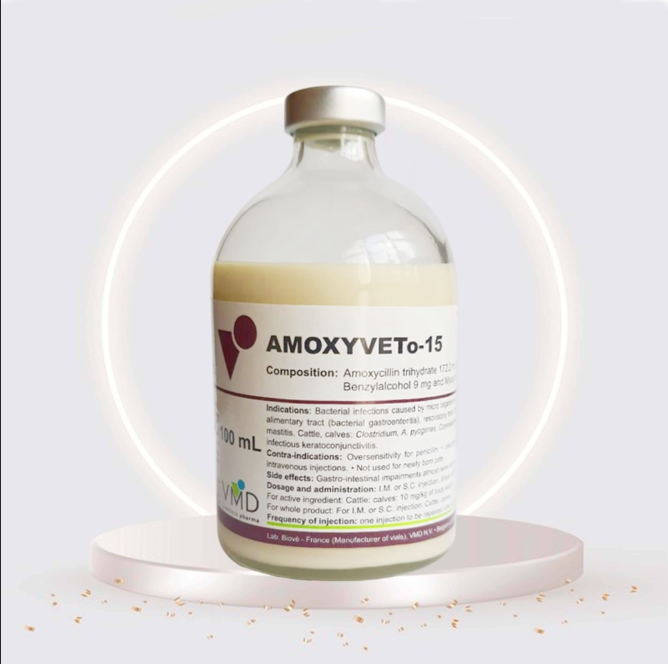 AMOXYVETo-15
Composition :
Each 1 ml contains:
Amoxicillin Trihydrate 172.2 gm
(equivalent to Amoxicillin base 150 mg).
Indications :
Bacterial infections caused by microorganisms susceptible to penicillins,
such as infections of the alimentary tract (bacterial gastroenteritis),
respiratory tract (tracheobronchitis), urogenital tract (cysitis) & colimastitis.
Cattle, Calves Clostridium, A. pyogenes, Corynebacterium sp., Anthrax,
Streptococcal mastitis, listeriosis, infectious keratoconjunctivitis.
Dosage and route of administration :
I/M or S/C injection..
For active ingredient
Cattle, calves: 10 mg amoxicillin/kgB.W.
For whole product
Cattle, calves: 1 ml/15 kg B.W.
one injection to be repeated after 48 hours.
Package :
100 ml glass injection bottles.
.