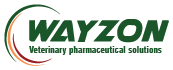 Wayzon Pharma  is a well-established Egyptian company specialized in marketing veterinary pharmaceuticals and related products for livestock, equine, poultry and companion animals.
Head office:  Unit 62, Tower (f-10), Sama tower, Ring Road, Moqattam city, Cairo, Egypt.
Branch office : 18th Unit , 20 Alkhalig Residential Tower (B), Alhadya Mosque St. ,Fleming, Elraml 1 District, Alexandria, Egypt.
Phone: 0227244174
Mobile: +201060958333
Email: info@wayzonpharma.com
©Copyright Wayzon Pharma. All Rights Reserved 2023